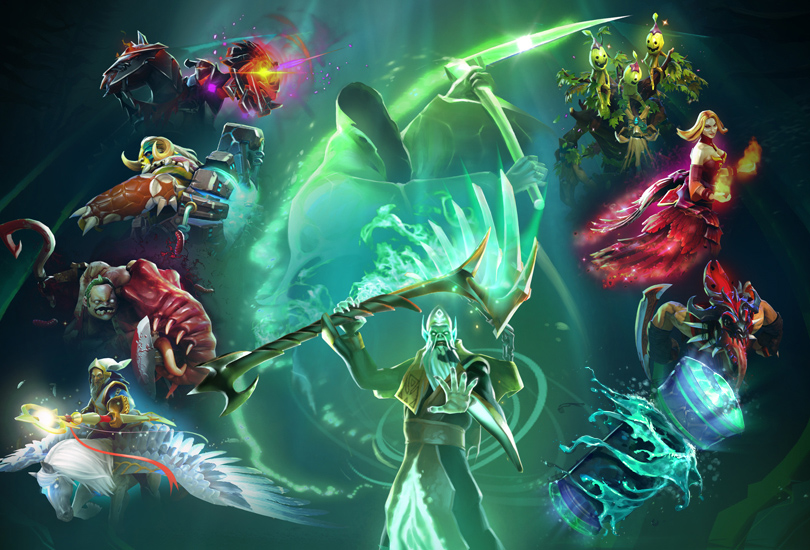 Trésor immortel II est enfin disponible ! Il comprend de tout nouveaux items pour Pudge, Bloodseeker, Lina, Treant Protector, Elder Titan, et Chaos Knight. Chaque trésor immortel II ouvert vous permet d'augmenter vos chances de recevoir une monture rare du Keeper of the Light ou un scythe de Necrophos super rare.
En plus de ces items, vous avez une chance, grâce au trésor, d'obtenir une autre caisse super rare contenant la version en or des items de Chaos Knight, Pudge, ou Lina. Comme pour les autres trésors, la caisse dorée ne contiendra pas d'items dupliqués jusqu'à ce que chaque version en or ait déjà été obtenue. Si par chance vous obtenez une de ces caisses dorées, le premier drop sera toujours pour Chaos Knight, suivi de Pudge puis Lina.
Si vous possédez le passe de bataille, vous avez déjà reçu un trésor immortel II dans votre armurerie. Pour recevoir plus de trésors, augmentez votre niveau de passe de bataille. Rendez-vous sur la page du passe de bataille pour découvrir les nouveaux items et les effets personnalisés cachés dans les trésors.