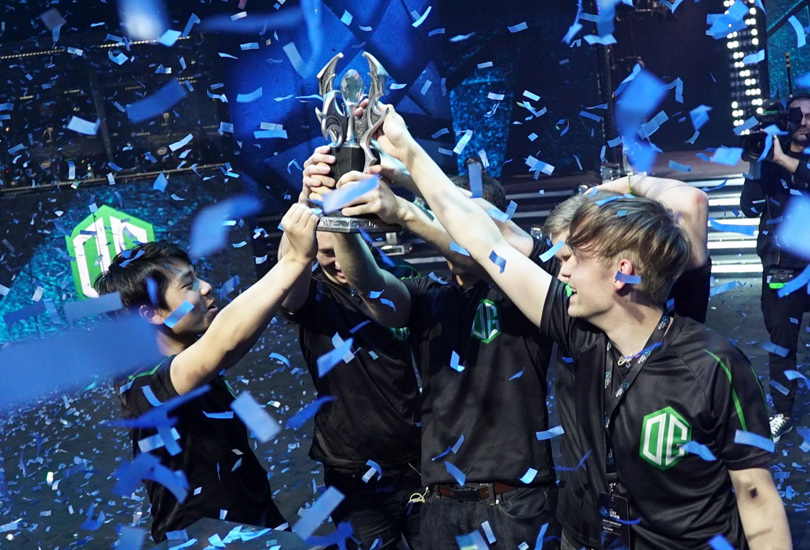 Félicitations à OG qui vient de remporter le trophée "Mystic Staff" en devenant, pour la 4ème fois, champion d'un Major.
Le chemin vers la victoire n'a pas été de tout repos : OG a du batailler ferme contre Team Random et Team Faceless en remportant ces duels 2-1 avant de battre EG 2-0 pour accéder à la grande finale.
Une finale au meilleur des cinq opposa OG à l'équipe locale Virtus Pro, et c'est seulement dans le 5ème et dernier match qu'OG a pu faire la différence. C'est la première fois que la finale d'un Major se joue en 5 manches.
Le Major de Kiev étant derrière nous, nous souhaitons remercier les équipes participantes et les fans. Nous sommes maintenant en cours de préparation de The International qui se déroulera du 7 au 12 août à Seattle.
La composition des équipes est maintenant libre, et les joueurs peuvent décider de changer d'équipe. Pareillement, les équipes peuvent se séparer de leur joueurs jusqu'au 16 mai minuit PDT et ajouter d'autres joueurs jusqu'au 24 mai à minuit PDT. La composition des équipes sera alors verrouillée jusqu'à la fin de The International.