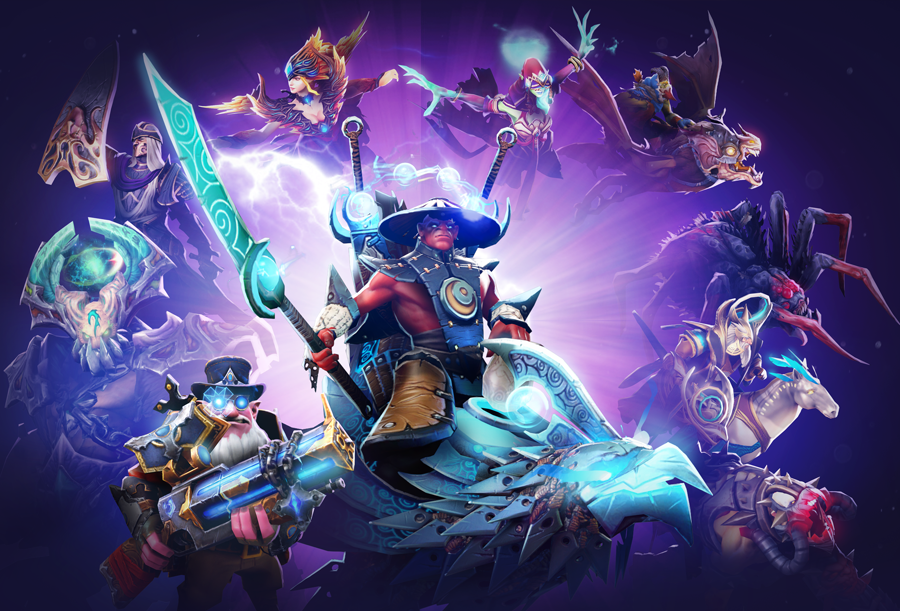 Le trésor II de l'hiver est maintenant disponible avec une première pour Underlord. De nouveaux ensembles sont disponibles pour Lifestealer, Lina, Death Prophet, Broodmother, Batrider et Keeper of the Light. Chaque trésor vous offrira une chance de pouvoir obtenir un ensemble rare pour Sniper et extrêmement rare pour Disruptor.
Une nouvelle option vous permet maintenant de faire une suggestion d'achat d'item pour vos coéquipiers. Cliquez sur le bouton en haut à gauche de la fenêtre de l'échoppe pour l'essayer.
Des nouvelles pour le workshop et l'armurerie : nous améliorons Keeper of the Light avec un changement pour l'emplacement réservé à sa fidèle monture. Au lieu de réserver des emplacements pour sa monture et l'armure de sa monture, Ezalor disposera d'un seul emplacement pour sa monture et l'armure sera incluse dans le modèle de la monture lui-même. Ceci devrait faciliter la production de meilleurs ensembles pour le Keeper of the Light.
Un effet secondaire de cette mise à jour provoquera la combinaison de deux items séparés en un seul. Ceux-ci devraient être disponible dans l'armurerie pour ceux qui possédaient ces items.