C'est la fin du Diretide et ceci signifie « jour d'éclosion ». Une option pour la provoquer est disponible et personne ne sait ce qu'il va en résulter.
Cette semaine nous avons également un nouveau héros. C'est une petite boule faite de dents et de griffes : bienvenue à Slark ! A vous les joies de la dissimulation et de l'attaque brutale.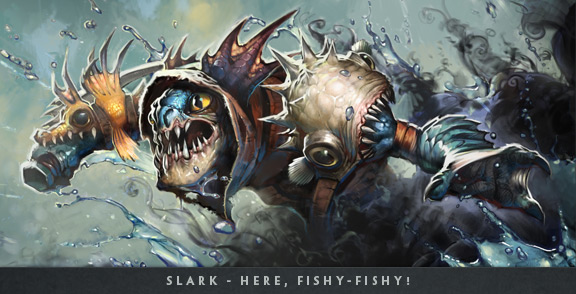 Nous avons également amélioré l'interface avec l'addition d'une roue de dialogues (chat wheel) pour permettre la communication entre coéquipiers qui ne parlent pas forcément la même langue.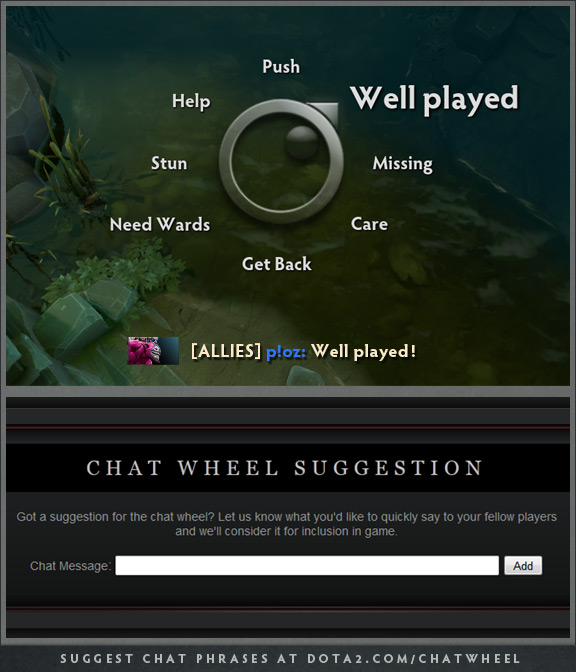 Si vous avez des suggestions pour cette roue de dialogues, n'hésitez-pas à nous en faire part ici. Les contributions seront incorporées dans des patchs futurs. Également, si vous êtes un adepte des binds, nous avons ajouté des modèles par défaut dans les options des joueurs.
Notre département cinématographique vient de finaliser un recapitulatif de The International 2012. Il est disponible là. Ils produiront bientôt un documentaire sur The International 2011 qui sera gratuit.
Enfin, nous avons reçu tellement de contributions pour le concours Polycount que nous avons décidé de l'étendre de deux semaines. La nouvelle date limite de soumission est le 3 décembre. Venez faire un tour du côté du workshop pour voir ce qu'il s'y passé !
Cerise sur le gâteau, les patch notes qui vont bien.