Gyrocopter, Phantom Assassin et Chaos Knight nous rejoignent en ce jour.

Nous souhaitons également la bienvenue à Tongfu et mTw qui vont nous rejoindre pour The International. Si vous souhaitez suivre les retransmissions des matches des Wild Cards qualifiers, ces derniers sont disponibles dans la section « Jeux récents » (Recent Games) dans Dota 2.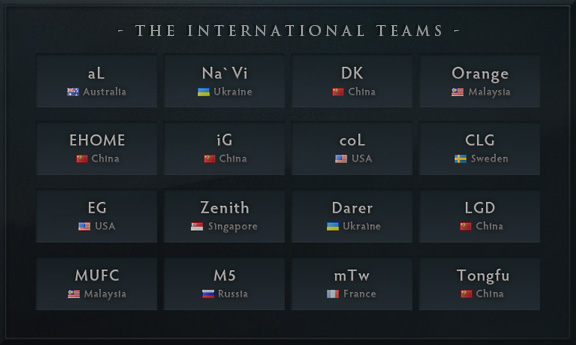 N'oubliez pas ! Les tickets pour The International seront disponibles demain par le biais du magasin Dota 2. Attention : les tickets qui ne seront pas utilisés pour The International seront effacés de votre inventaire. Veuillez ne faire l'achat de ticket que si vous souhaitez assister à la compétition.